6 June 2012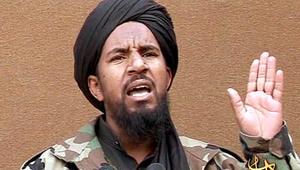 Abu Yahya al-Libi, al Qaeda's former second in command // Source: elmundo.com.sv
It is now confirmed that  missiles launched from a CIA drone Monday morning killed Abu Yahya al-Libi, al Qaeda's second in command.
Al Libi, who was in his late 30s when he died, was born in Libya and made a name for himself as a young student when he joined Islamic anti-Qaddafi forces which tried to turn Libya into an Islamic republic. He was chased out of the country in the early 1990s and went to Afghanistan to join the Mujahdin as they emerged from the war against the Soviet occupation of the country.
His religious schooling persuaded Osama bin Laden to appoint al-Libi to head al Qaeda's religious committee, a body in charge of indoctrinating new recruits and offering Koranic justifications for al Qaeda's campaign of terror.
He was captured by U.S. forces in Afghanistan in 2004, but on 10 July 2005, together with several other prisoners, escaped from Bagram prison and fled to Pakistan. After his escape, he was filmed in dozens of al Qaeda propaganda videos.
He kept rising within al Qaeda ranks. Jarret Brachman, a counterterrorism expert who has studied al-Libi for the past seven years, explained that he was influential and popular within al Qaeda because of his "scholarly credentials, street cred from having escaped from Bagram, charisma and his easygoing, tribal speaking style." Brachman added: "People may have revered Zawahri, but they loved Abu Yahya."
(c) HSNW